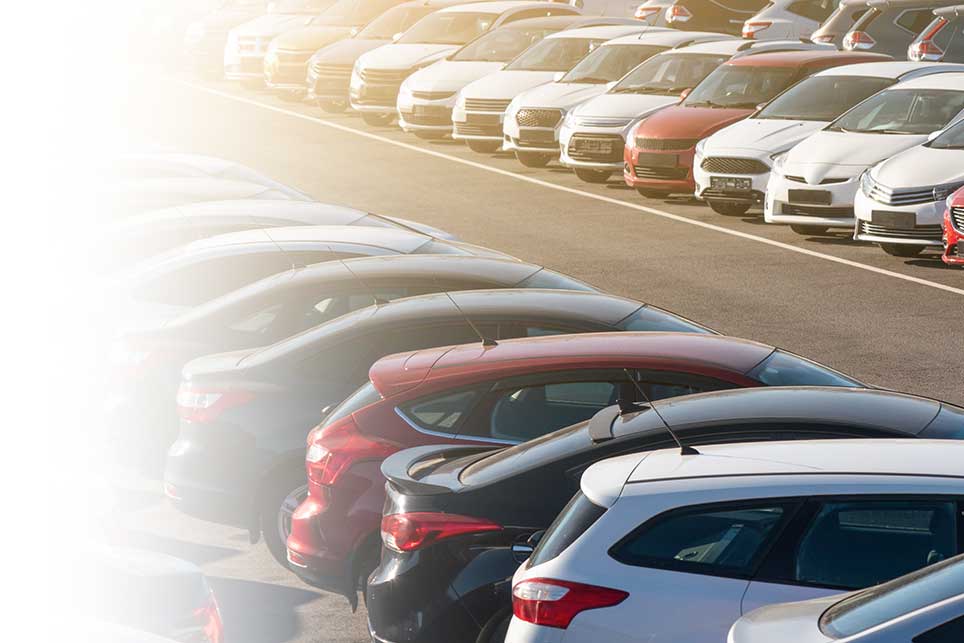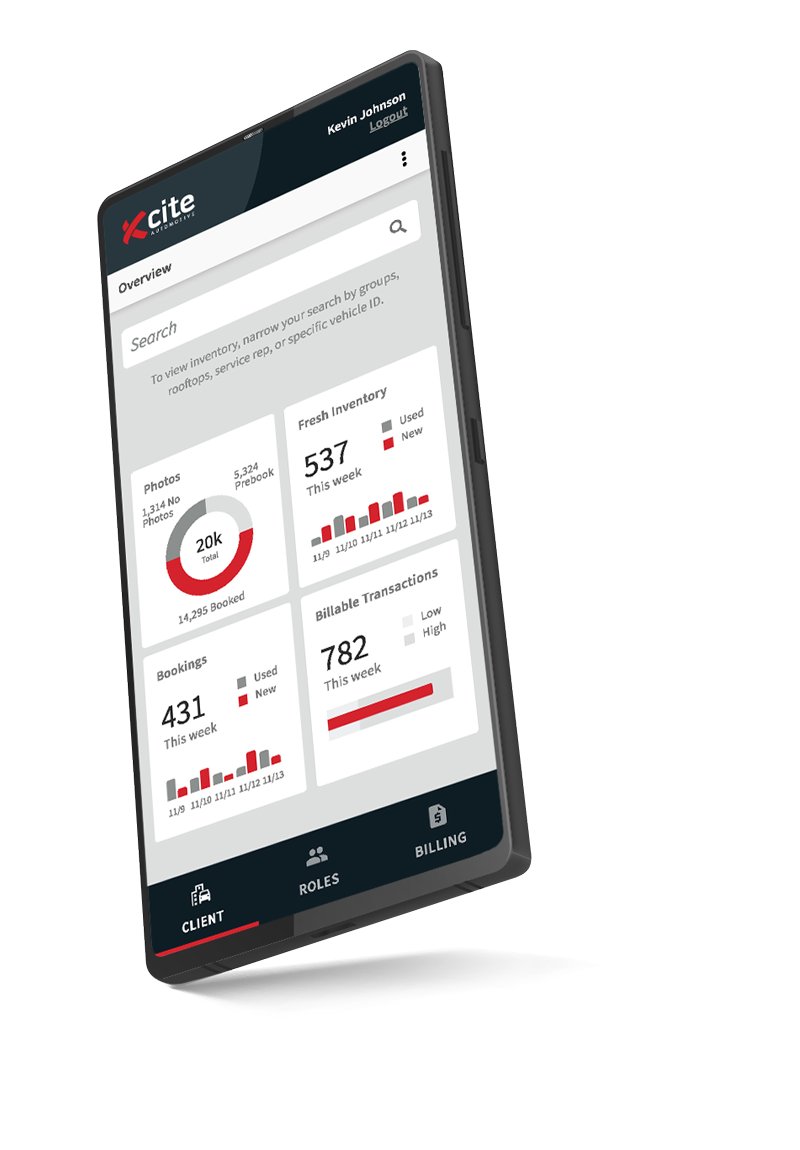 RESULTS
xcite automotive.
Increasing efficiency for dealerships through marketing and vehicle status reporting.
reduction in time spent uploading photos
savings per rep, per dealership, per day
positive reception among new hires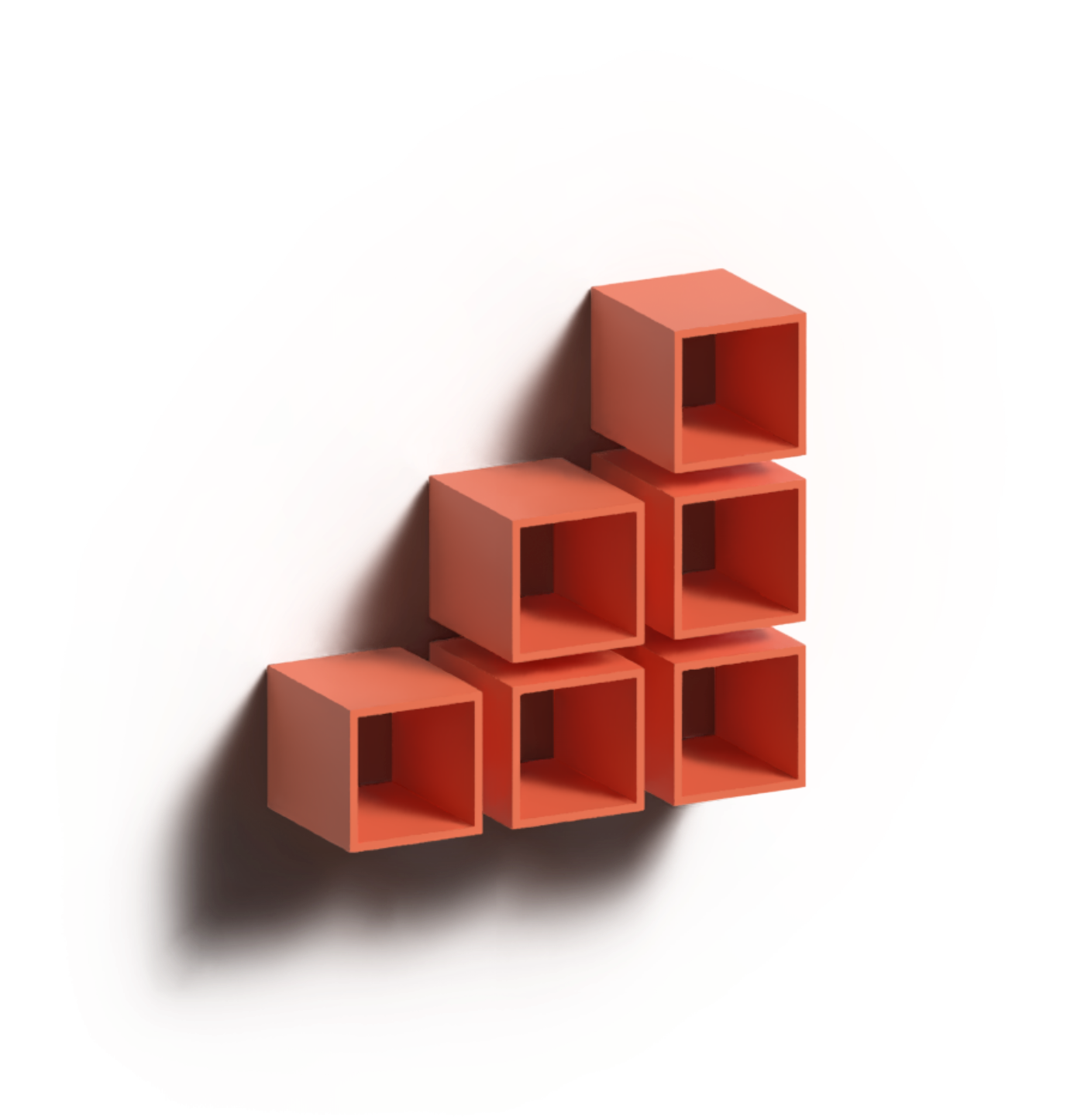 Service Provided
Enterprise Software, Mobile App
Industry
Automotive, Marketing
Process Phases
Strategize, Design, Develop & Implement, Scale
The Smyth Group went all-in on understanding our business and what we wanted to accomplish. Because of their process, many times they presented features that our team had not thought of! I am amazed by their organization, documentation, and level of experience to achieve our vision.
— Phil Penton, CEO of Xcite Automotive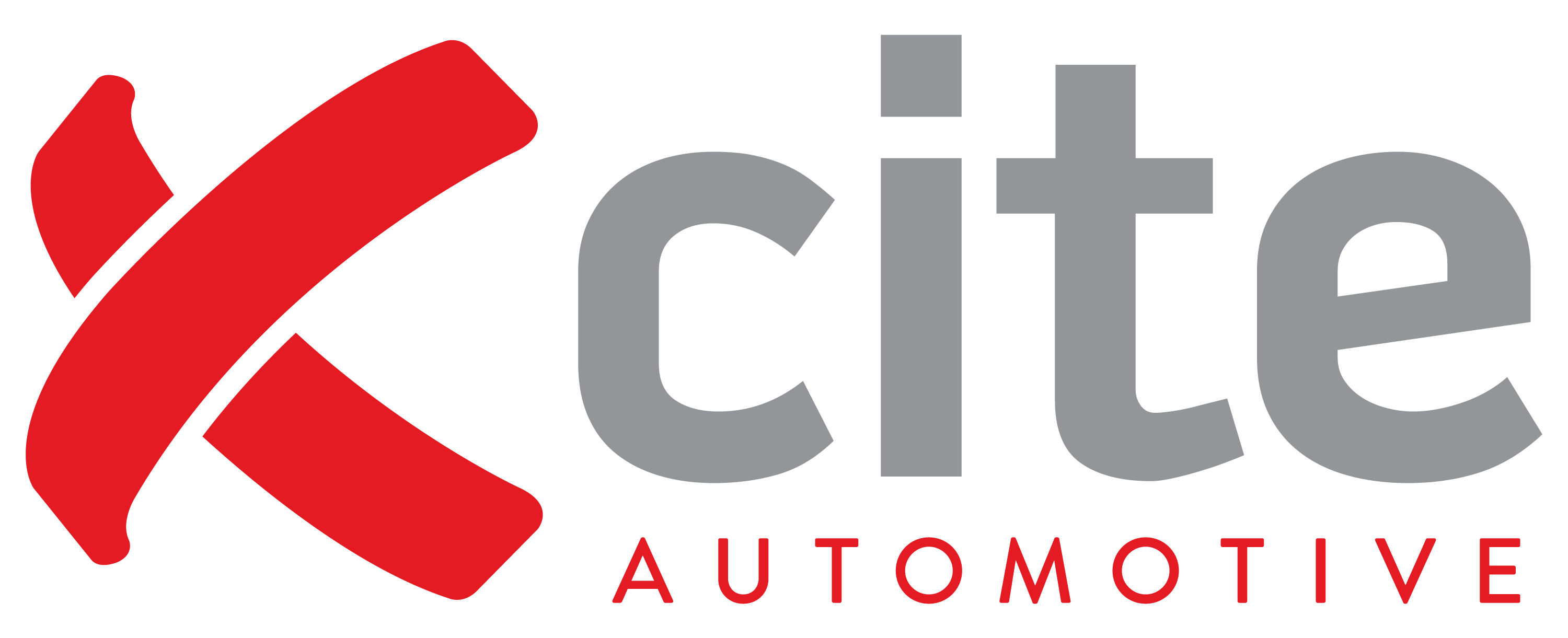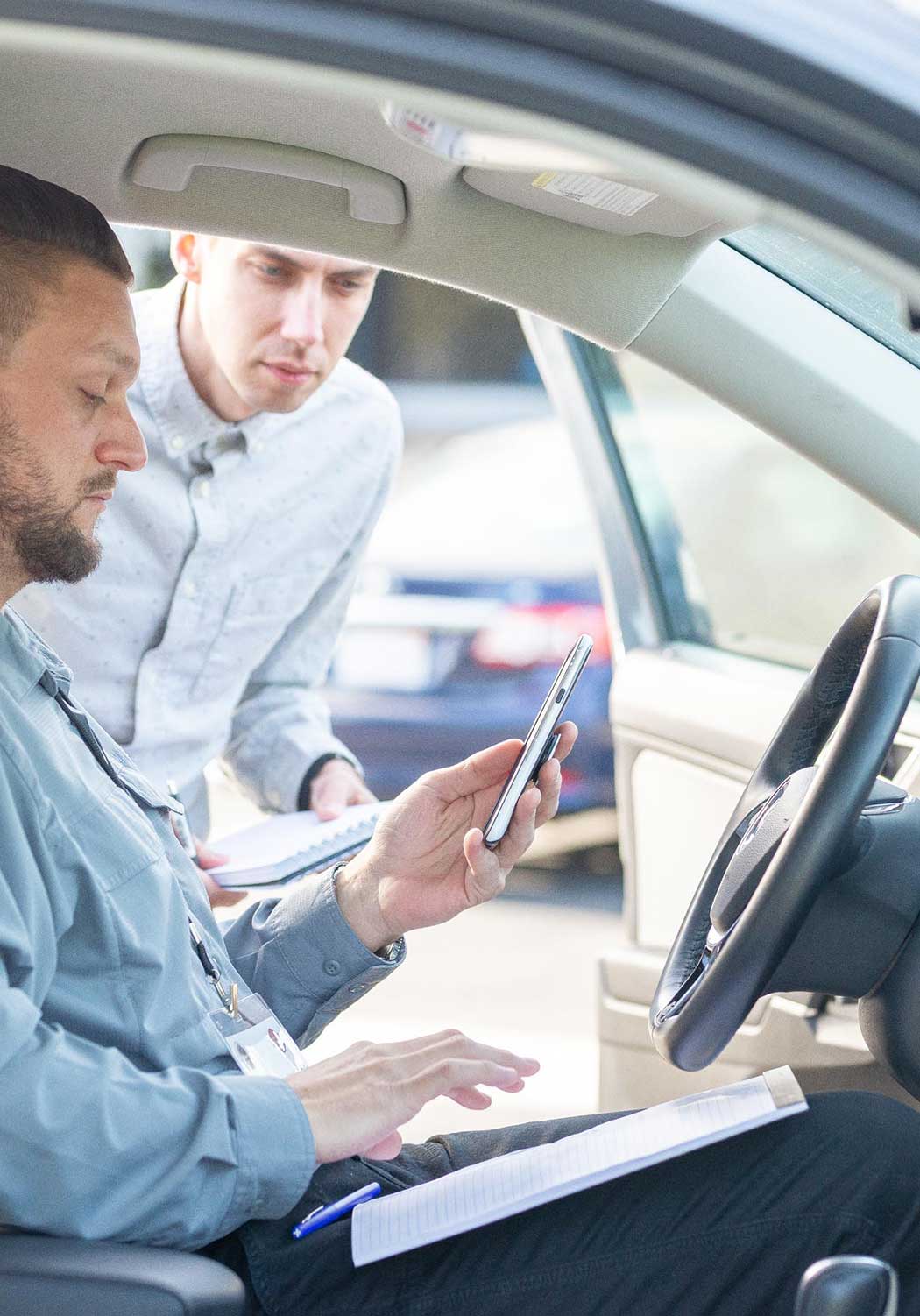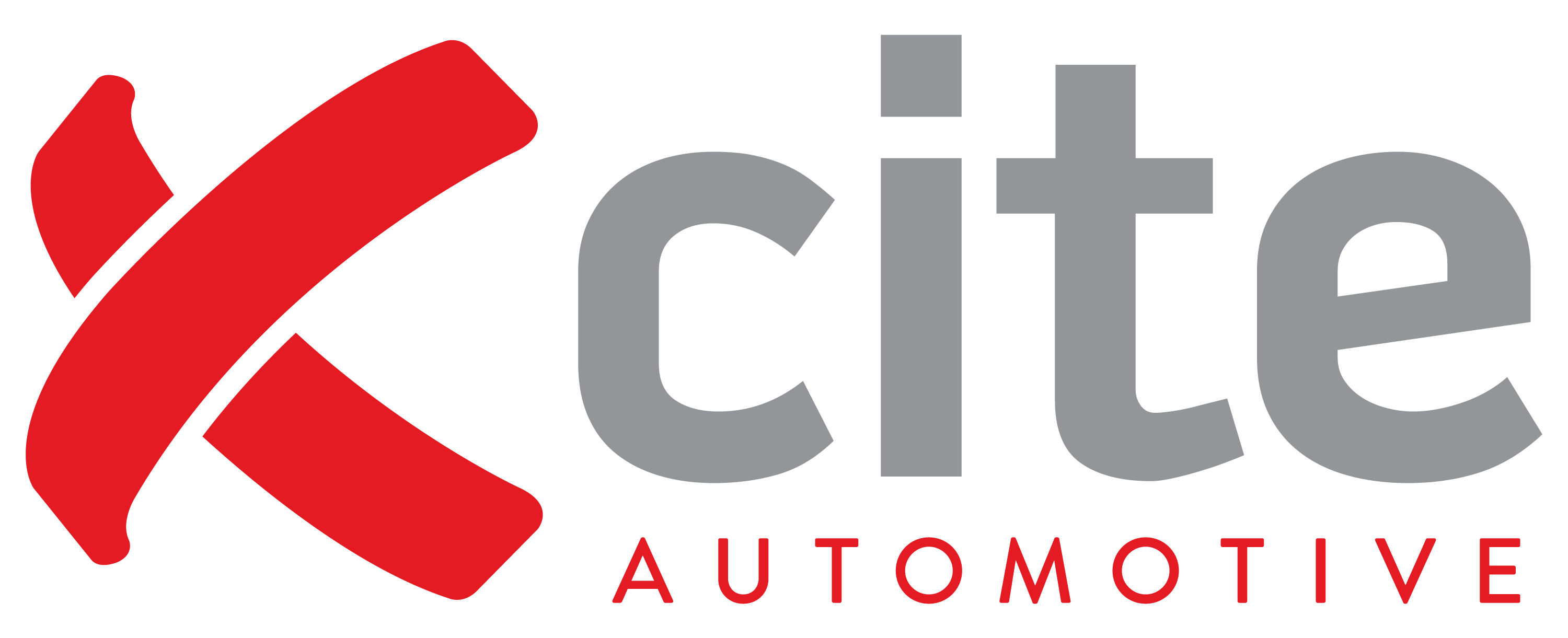 the need.
Replace a bulky and tedious process with a streamlined and efficient one.
Xcite is a successful automotive logistics and advertising startup that takes photos of used vehicles and captures their data at 1200+ partner dealerships (such as Hertz, Auto Trader, Edmunds, etc) for syndication. Data captured includes information such as the vehicle identification number, mileage, condition of the vehicle, and price. This data—along with the photos—is utilized by the dealers to sell the vehicles. Thousands of vehicles are cataloged every day, making speed of the essence. The faster the cars are sold, the more money the dealerships make. 
The Xcite process was working, but it was partly analog (clipboards were involved), and their licensed 3rd party app was expensive and stocked with features their team rarely used. Oftentimes, the reps had to switch between two different apps and manually enter information to complete their tasks. Error messages and crashes were not uncommon. Creating custom software was essential for optimizing and streamlining their processes.
the approach.
Immerse ourselves in their process.
The complexity of Xcite's process prompted us to have our UX Strategists shadow their employees, enabling a first-hand understanding of their unique needs and the emerging patterns. To gain insights, two UX strategists spent four days observing the routines of six employees in New York and Chicago. The immersion involved learning their job—from the daily processes of logging mileage, selecting dealerships, locating vehicles, assessing photo readiness, taking photos, determining vehicle status, and more.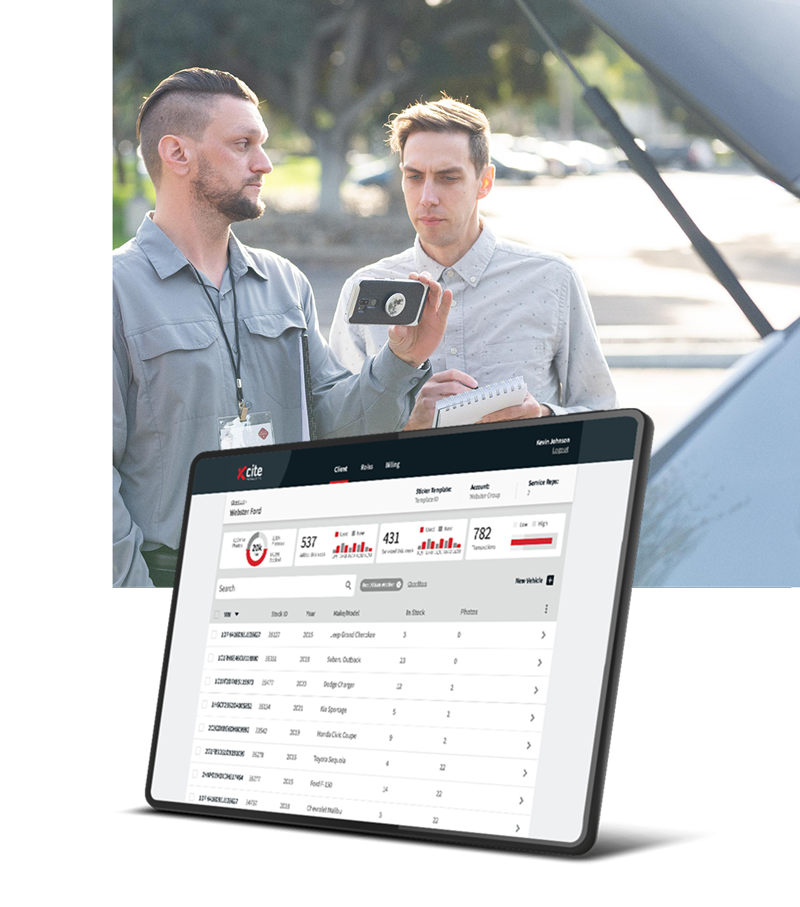 key insights.
Through the Strategize phase, we were able to identify that the customized software needed to focus on the following:
Statusing of vehicles.
There is a comprehensive process involved in getting a vehicle ready for market, the last of which involves taking photos. So it would be essential to quickly answer questions regarding status: Where is the vehicle in the process? Is it in maintenance? Is it being detailed? Is this servicing taking longer than normal? Providing a way for Xcite's reps to easily update each vehicle's status would be a key point of value for clients.
Transparent reporting.
Internally, granting Xcite access to dealership vehicle data and status would improve personnel management and task delegation. This data would facilitate efficient allocation of their reps. Externally, data-driven reporting would provide dealerships with tracking points for vehicle progress, revealing how long it takes to sell vehicles and identifying factors that influence the length of sale. Access to these insights would empower dealerships to refine their own internal processes.
Streamline client communication.
Paper print-outs and word-of-mouth exchanges are inefficient and often sources of miscommunication. Automatic email updates of vehicle status reports sent directly to dealership and Xcite managers would streamline communication and reduce the margin for error. This automated communication would assist with billing, speed up internal updates, and improve dealership relationships.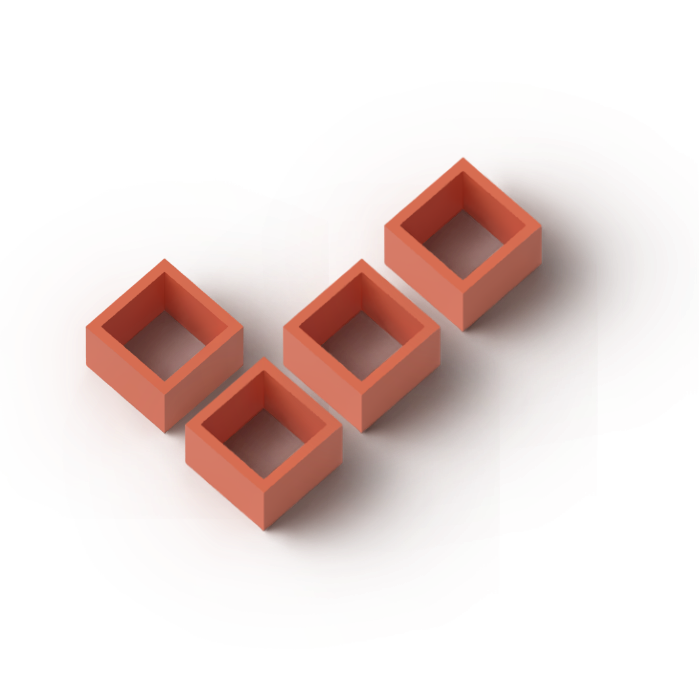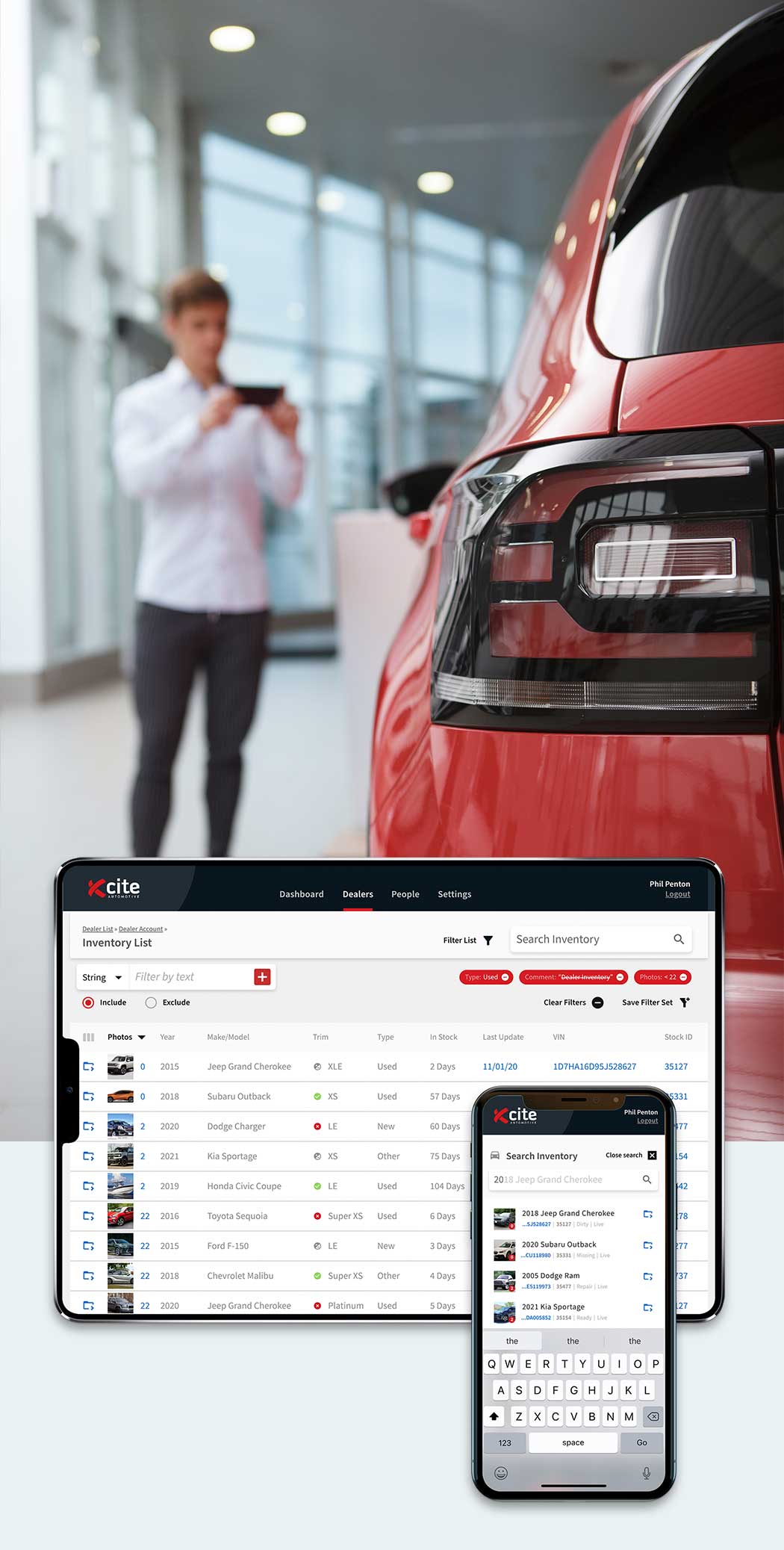 the solution.
A user-friendly, efficient app with streamlined and automated processes.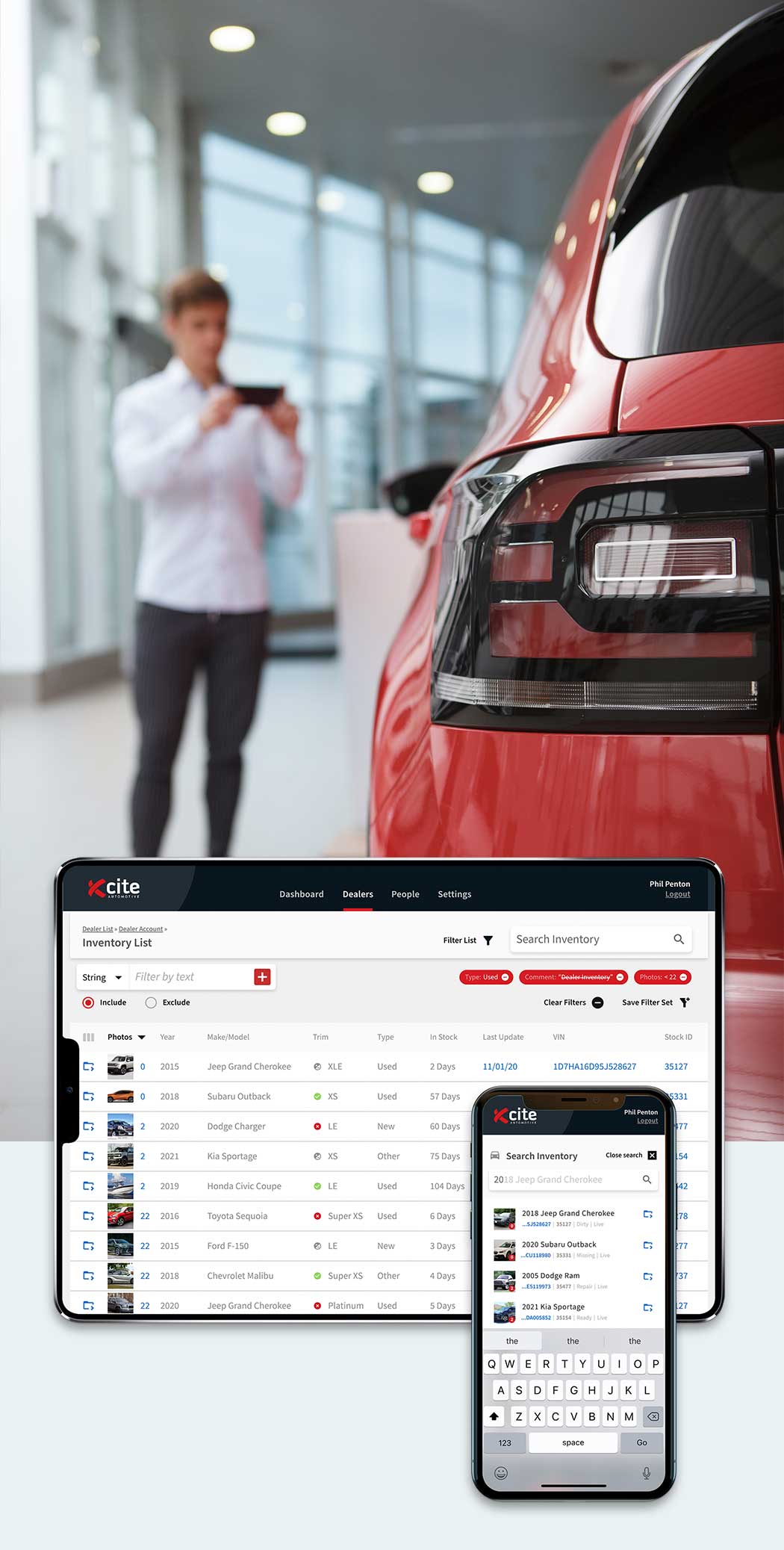 We designed an intuitive, efficient, Android-native app capable of offline operation, streamlined to assist field reps and reduce their workload. To complement this app, we developed a cloud-native platform that integrates with various third-party inventory management systems and APIs. One such integration auto-populates vehicle data by decoding the VIN, while another automates the selection of vehicle options based on the make and model. This automation replaces previously tedious tasks with more efficient processes. Additional features include sticker and buyer guide generators, email reports, photo stencils, and automatic background removal for photos.
After launching the software, we initiated a feedback loop between our developers and the users for continuous improvement. To date, the software has been successfully deployed in over 300 dealerships, and by the end of 2023, we anticipate reaching all 1000+ dealerships.
75% decrease in photo upload time per vehicle

The dealerships are able to see their vehicle photos live on their website about 3 hours faster than before.

~1.5 hour savings per rep, per dealership, per day

The seemingly modest savings of 3 minutes per vehicle for printing buyer and sticker guides becomes significant when multiplied by 20-30 cars per rep, per dealership, every single day.

Simplified task completion with fewer button clicks and steps

Eliminating the need to switch between apps and manually enter information streamlines the process. The custom app compiled all of the necessary data in one place for each task.

100% positive reception among new hires

All new employees who were trained using both systems say the custom app is more intuitive and easier to learn compared to the third-party app

Automated reports eliminated miscommunication

The data trail created by email reports has eliminated confusion among management in search of information. Calls from dealership managers hunting down vehicle reports and statuses are a thing of the past.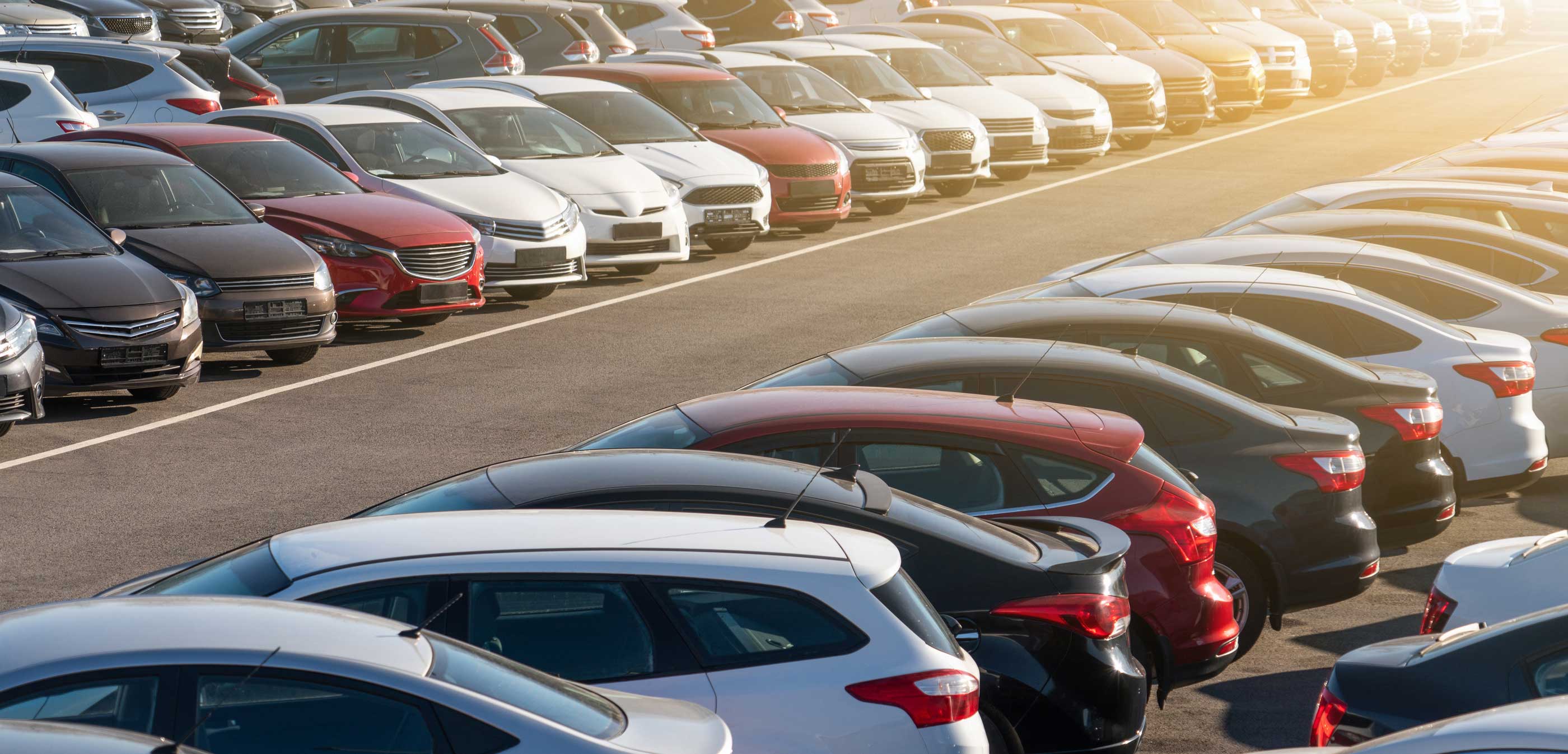 We wanted to partner with a company that understood the entire development process—a firm that does more than just write code. We wanted to dive deep into the needs of our employees, to better understand the why, and to build a product that will change the industry. We believe, and have confirmed, The Smyth Group is delivering on our wants and vision.
— Phil Penton, CEO of Xcite Automotive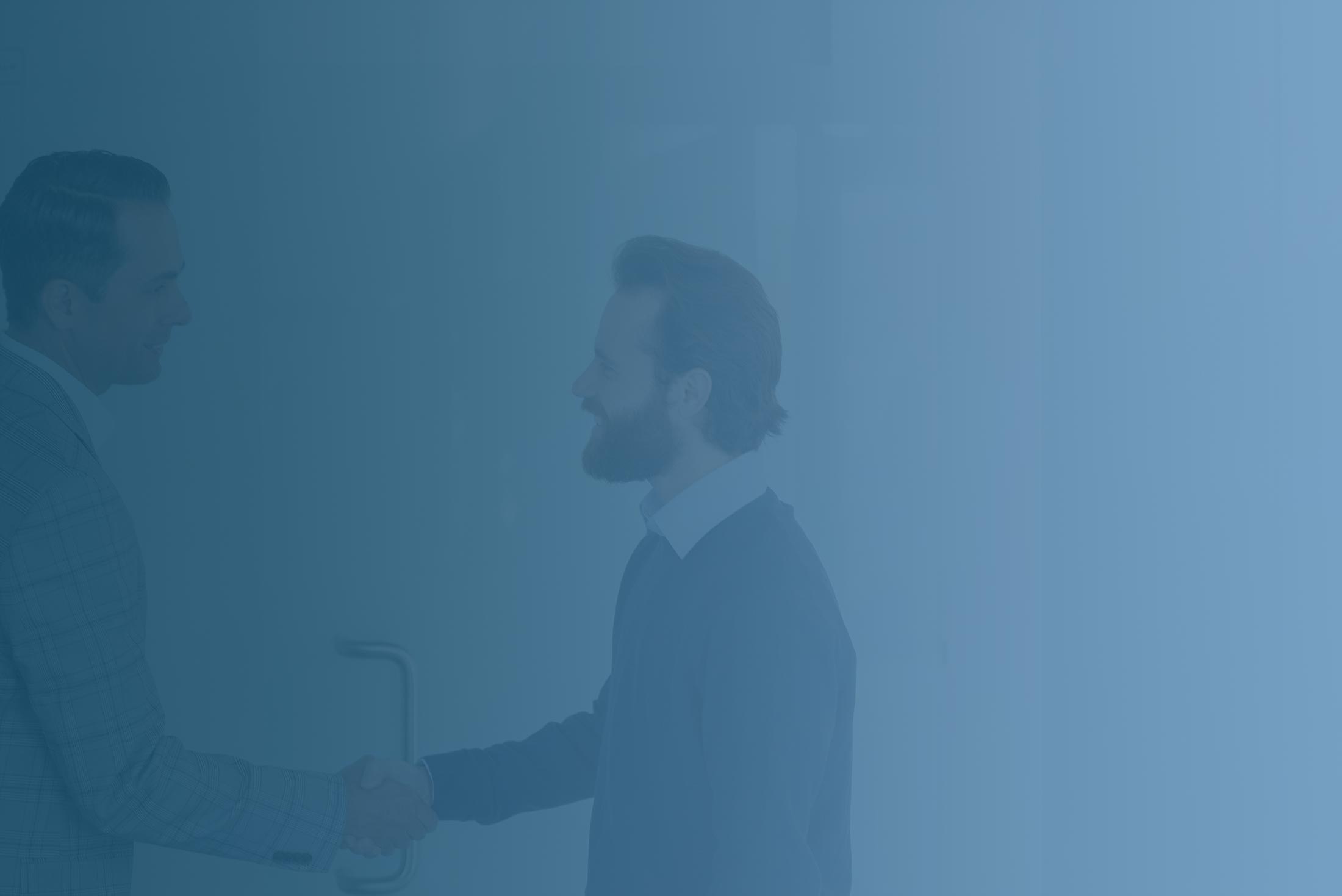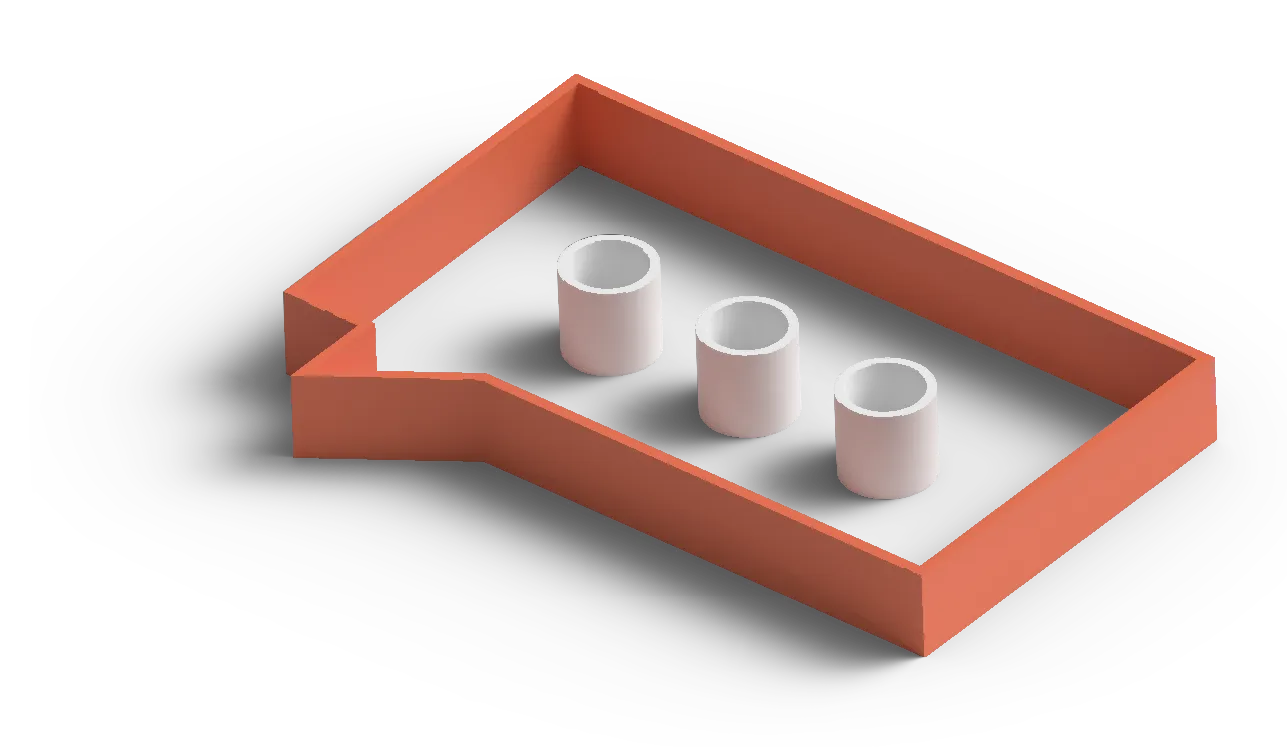 begin.
Get in touch and let's see if we are a good fit for your project.