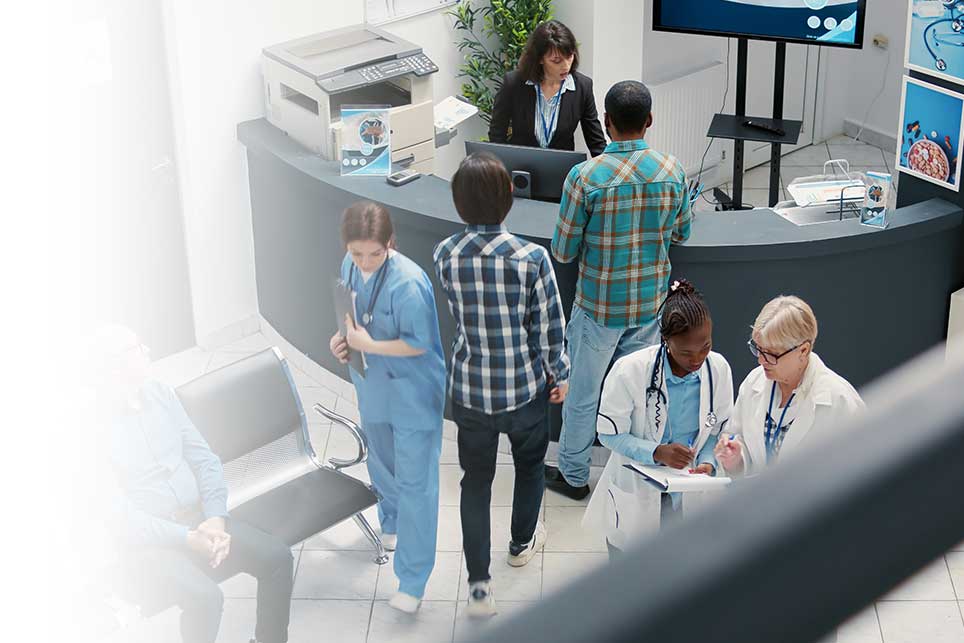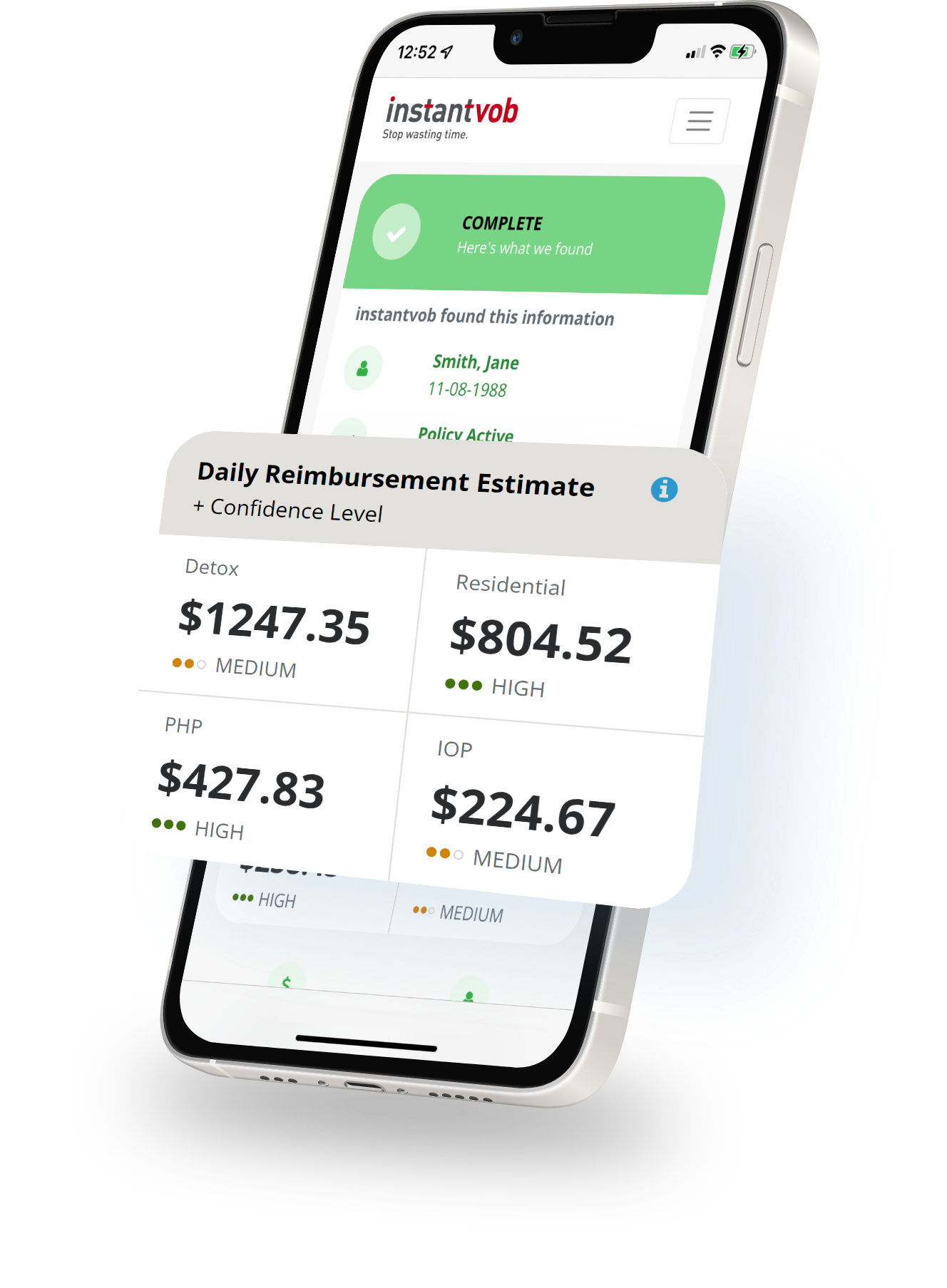 RESULTS
integrity billing.
Streamlining the complex—instant verification of insurance benefits for patients needing treatment.
average reduction in verification time
decrease in their clients admin work
decrease in process mistakes caused by human error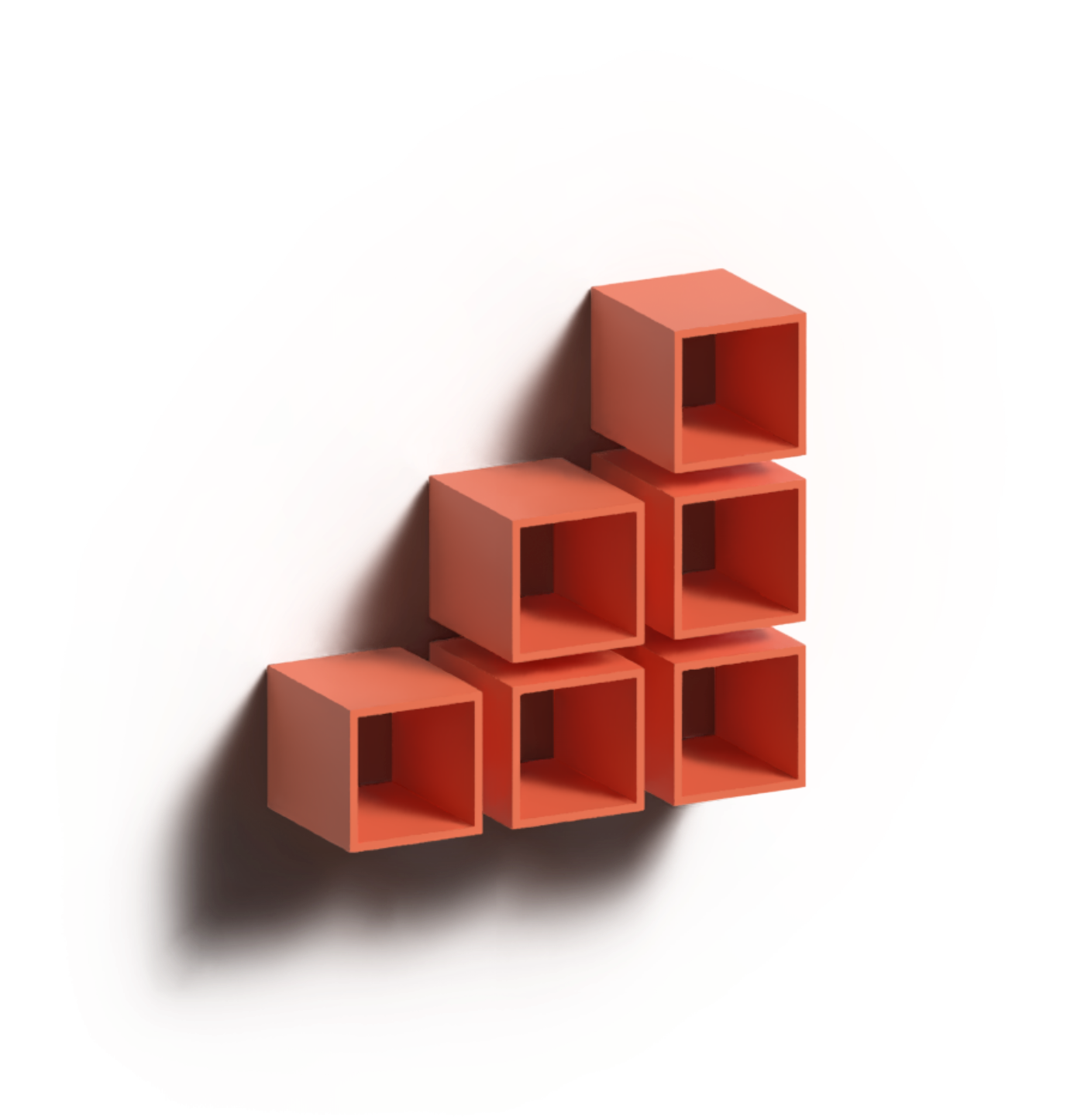 Service Provided
SaaS Development, Cloud Ops Management
Industry
Healthcare
Process Phases
Strategy, Design, Develop & Implement, Scale
We appreciated that despite our basic understanding of the development and design process, we were able to communicate our problems and work together to create comprehensive solutions that exceeded our expectations on more than several occasions.
— Revenue Cycle Analytics Director, Integrity Billing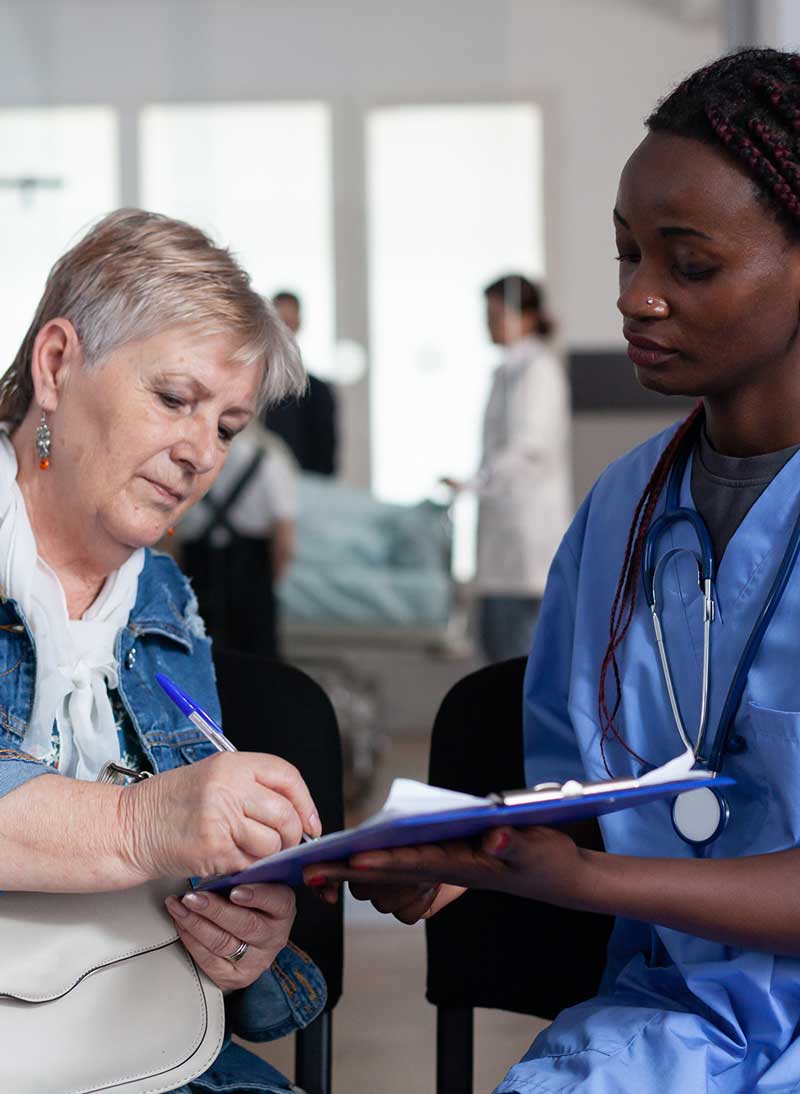 the need.
Speed up a notoriously complicated process.
Integrity Billing is an insurance benefits verification service that helps hospitals, substance use facilities, mental health centers, and individual practitioners reduce the amount of unpaid bills sent to collections because of a patient's lack of insurance. When insurance is verified, patients can choose and receive suitable treatment without wondering if it will be covered by their plan. And when active coverage is confirmed, patients can continue receiving uninterrupted, ongoing care. When this process is held up, patient care may be compromised. The insurance specialists at Integrity Billing have been assisting their clients with this complicated process for a long time over the phone and through email, but they knew there had to be a way to streamline and speed up the process using software—they just didn't have the technical experience or knowledge of software to understand how.
the approach.
Untangle the process to reveal a clear information architecture.
After an on-site whiteboard session workshop where personas, workflow, and processes were discussed and analyzed, we gained a much clearer picture how software could best help this nuanced and niche service. One of our UX Strategists observed users filling in the Verification of Benefits (VOB) form, gaining valuable user insights that allowed us to refine the flow of the proposed designs. Several virtual design feedback sessions also helped in reorganizing their information architecture, which in turn created a more intuitive and seamless experience for users.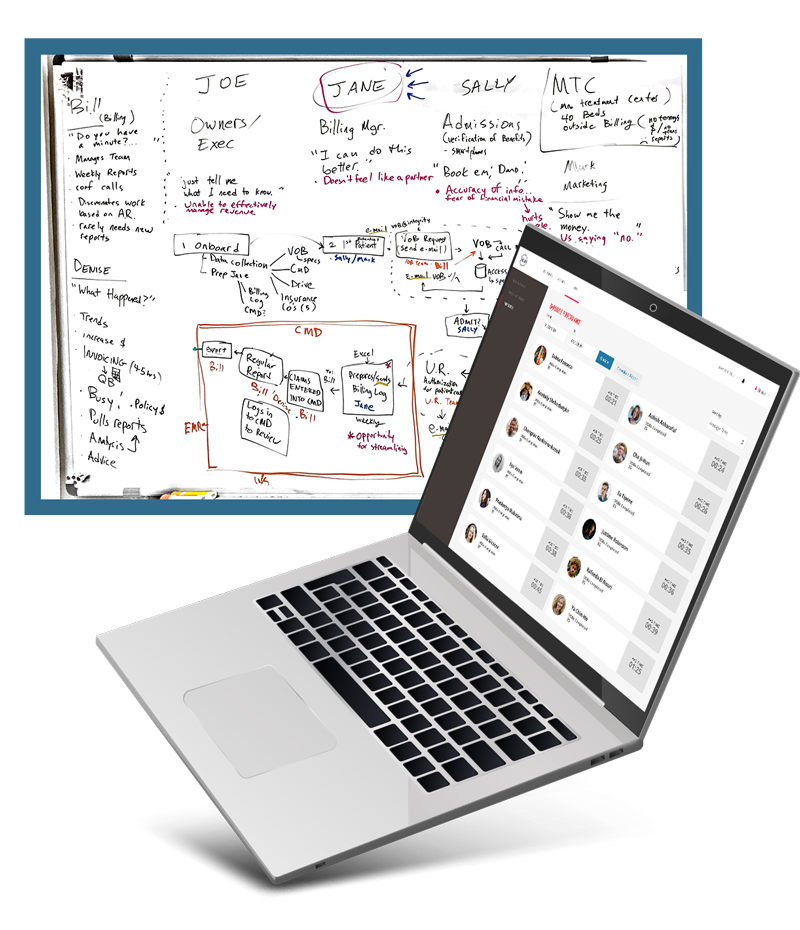 key insights.
Through the Strategy phase, we were able to identify that the customized software needed to focus on the following:
Confirm benefits in seconds.
When a hospitalized patient is recovering from an overdose and needs rehabilitative care, obtaining the needed VOB information quickly is essential. Healthcare professionals would need this information before moving forward with care, making the speed of access—even if it's only for limited information—the top priority for this software.
Updates in real-time.
Not all benefits information can be obtained instantly. While some of it can be accessed through integrated APIs, many of the details need to be acquired from an Integrity Billing specialist contacting the insurance company. So in order to reassure the healthcare professionals and their patients that their VOB case was being worked on, real-time updates would be critical.
Simplify the complicated UX.
Every insurance company is different, and all are vastly complex and notoriously difficult to navigate. Implementing information architecture would allow important data to be input by users in a logical hierarchy, enhancing the intuitiveness of requesting information. We determined that refining the UX was another key to achieving a faster VOB.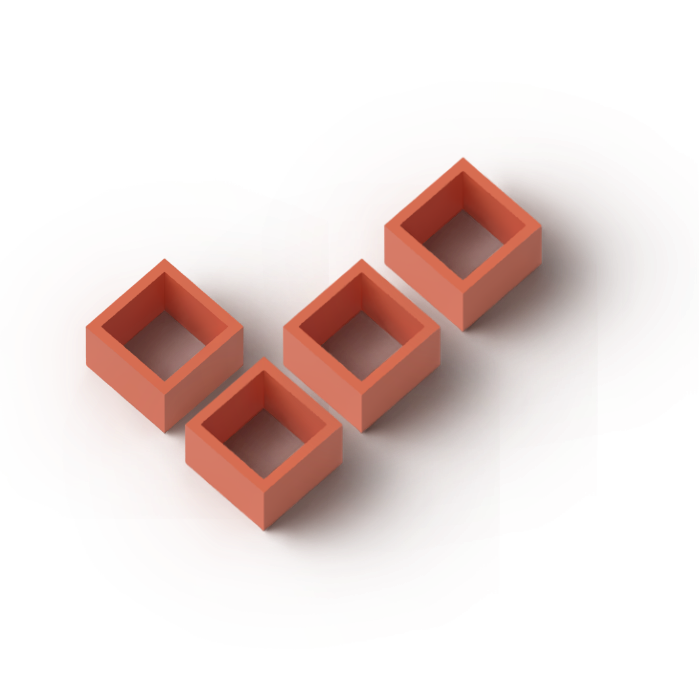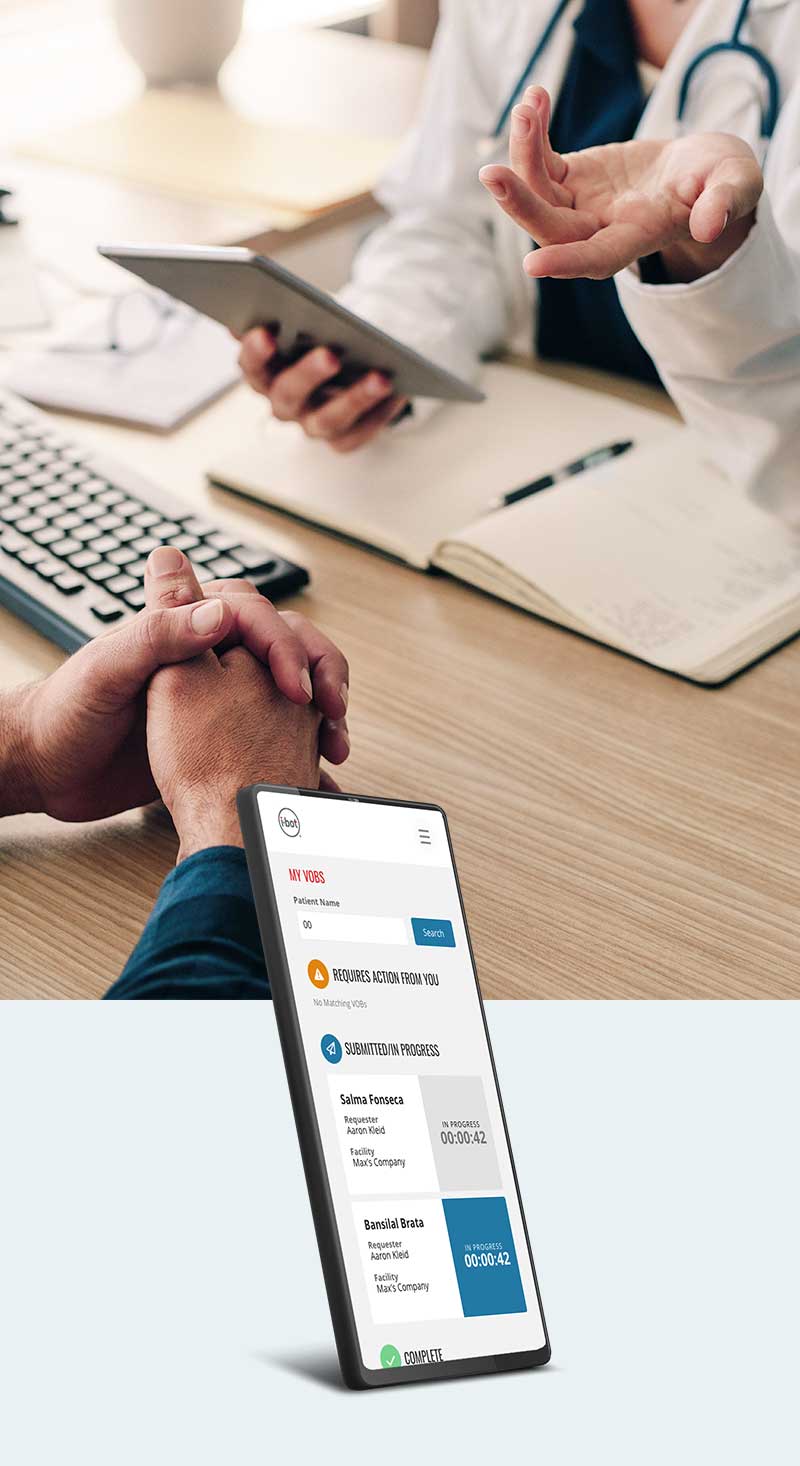 the solution.
A web-based portal that's so fast and easy to use, it leaves the competition in the dust.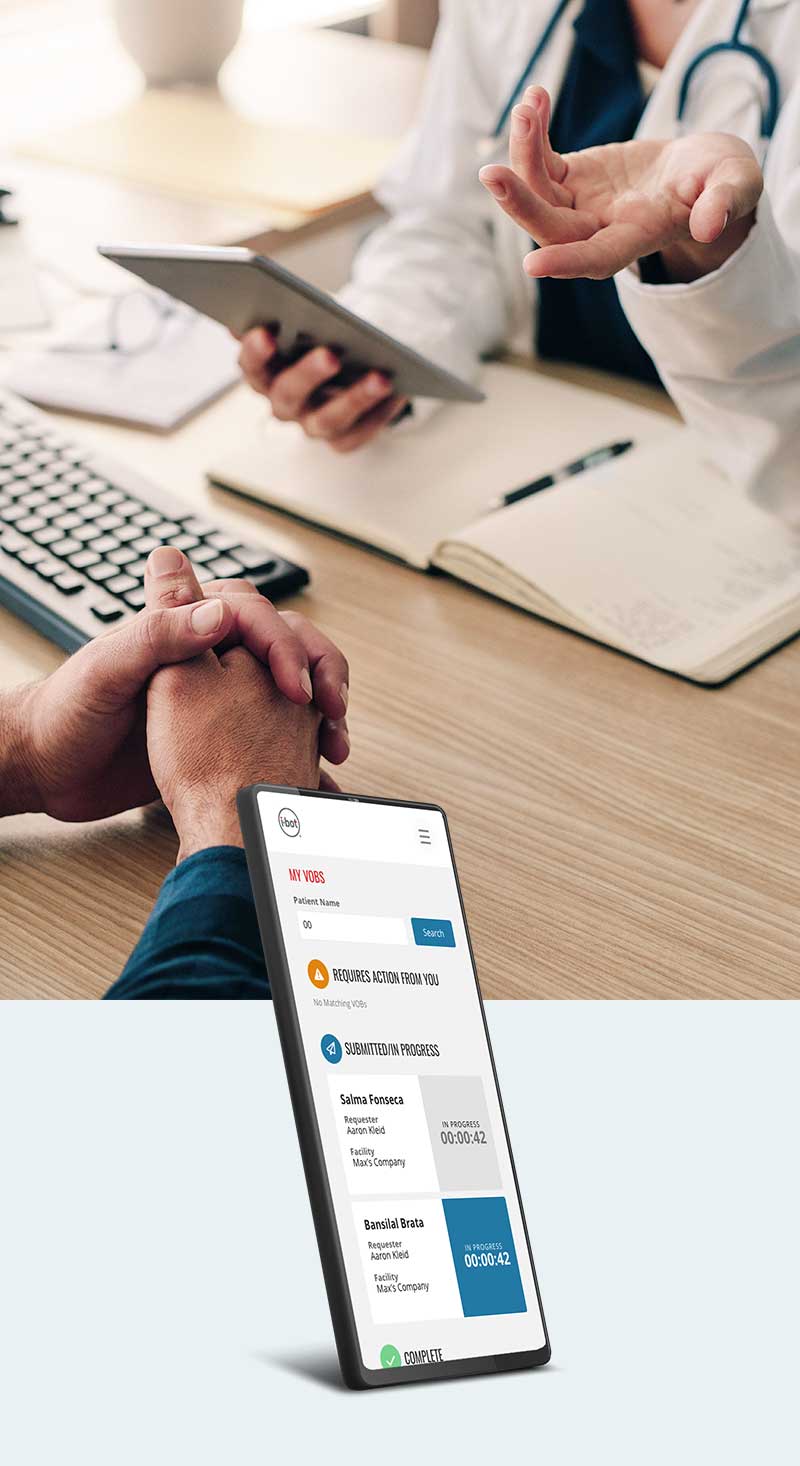 We created a web-based application that is powered by multiple data sources to give rapid results and provide real-time updates. There are two tiers to the platform—one that provides instant, yet limited information using several integrated, third-party APIs (called InstantVOB), and one that provides more thorough and detailed information via their insurance specialists, and takes 20-30 minutes to obtain (called iBot). The system is capable of handling administrative reporting and automated subscription billing through Stripe. All processes are performed with a strong emphasis on security—the data that flows through this product is completely encrypted, both in transit and at rest.
The Integrity Billing specialists are now able to provide the requested data much faster than before due to the app's streamlined intake forms, menu selections, and information architecture. The Healthcare Specialists have been able to perform significantly more verifications due to the streamlined process and faster results.
36% average reduction in VOB times

With the previous manual process, obtaining Verification of Benefits took about an hour or more, including the time it took for the facility to request the VOB by relaying the patient's information to the insurance specialist. Now, with the streamlined UX of the app, that time has been reduced significantly.

49.1% decrease in client admin work

When forms are partially populated with automatic information, there's less manual labor for the clients to input. This time savings allows them to request more VOBs from Integrity.

Dramatic increase in number of VOBs performed monthly

Because of the decrease in admin work, more gets accomplished. Clients have been able to request more VOBs from Integrity than ever before. For example, one facility increased their VOBs to over 400 in one month.

92% decrease in human error

Automating the process as much as possible means the potential for human error has significantly decreased. Integrity Billing no longer hears that clients accidentally left an email unsent in their draft folder, or that they didn't receive something, or that they forgot to fill a field in the form. All of these errors have been eliminated thanks to the instantaneous feedback from the app.

30% increase in internal employee productivity

The automated intake process and pre-filled information freed up time for the Integrity Billing insurance specialists to accomplish more work in the same time frame.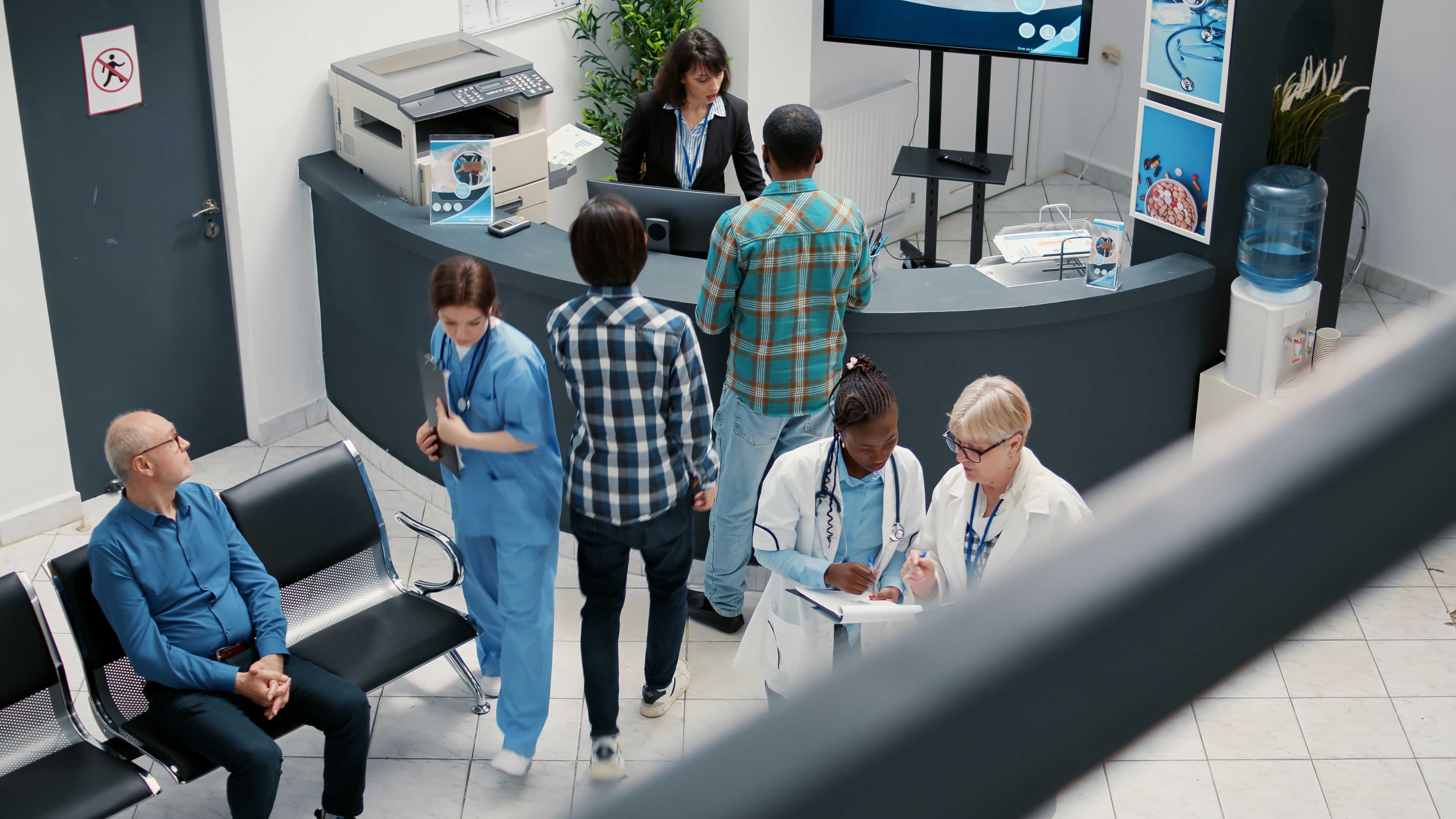 It's a much more organized system. It's seamless…We've even received many compliments from our customers that say our app looks so much better than the competition. In the insurance field—that's saying something. Our application is a breath of fresh air, yet it's also secure.
— Michael Tallia, Revenue Cycle Analytics Manager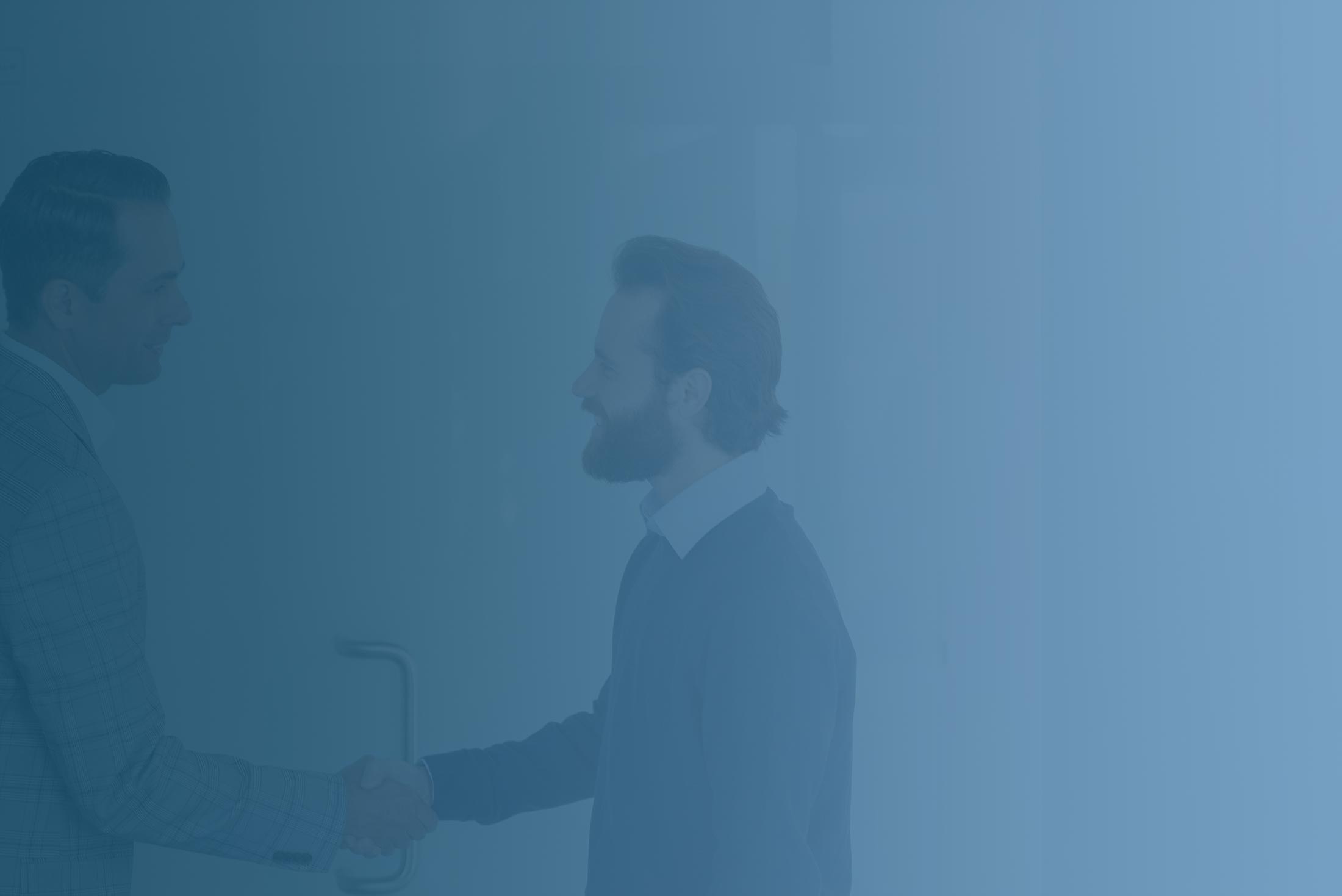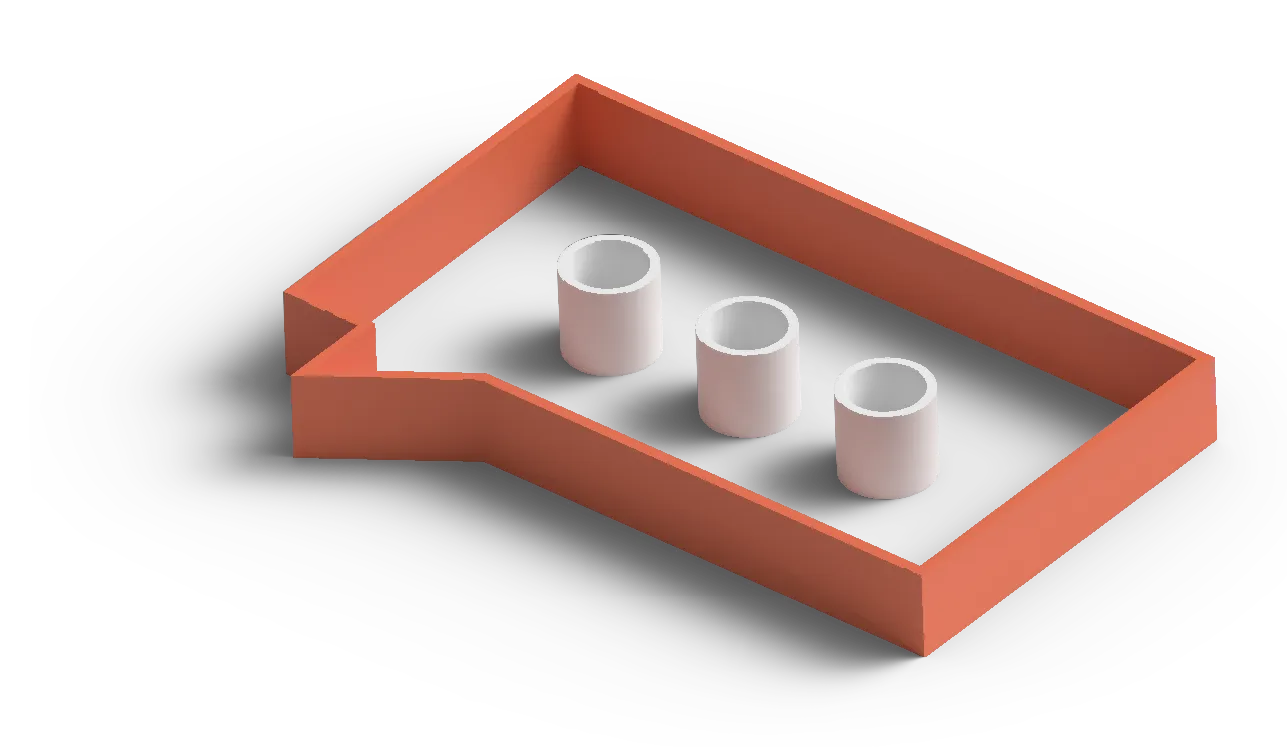 begin.
Get in touch and let's see if we are a good fit for your project.